MAC wins!!! We play again at 5:00.
Mac softball update... we are up 5 - 6 in the bottom of the 7.

St. Luke Community Clinics in Ronan, St. Ignatius and Polson are planning on donating to the schools' athletic associations $25 for each sports physical completed during a well child check from May through the end of August. Call the clinic and ask for a well child check (comprehensive physical) which will include completion of the sports physical form at the parents' request. A well child check is fully covered by all insurances, is more comprehensive, and includes immunizations and screening for depression. Patients and parents have more time to discuss health concerns and primary care providers have more opportunities to intervene if a problem exists. St. Luke will work with and provide resources for any student athlete who does not have insurance. Phone numbers for the Ronan Clinic are 676-3600 and for St. Ignatius 745-2781 if you'd like to schedule an appointment.

The MAC softball team will be playing on Thursday at 12:00 pm vs. Huntley Project at Florence. Tickets will be available at the gate.
Registration example video online in the news section.
8th grade Promotion parent meeting on Thursday, May 20 at 6:00pm in Mr. Hill's room. Discussion on set up, clean-up, decorations and more. See you there.

Arlee JH was notified of a confirmed positive case of COVID-19 last night. All students involved have been notified.

AHS is in the process of digitizing all the yearbooks that we have a copy of for the enjoyment of anyone who would like to go online to look at them. We are missing copies of the following years: 1947, 1948, 1949, 1951, 1955, 1956, 1957, 1966, 1973, 1976, 1979, 1981, 2014, 2015 and 2016. If anyone has a copy of one or any of these year's yearbooks, we would love to borrow them for copying with the confirmation that they would be taken care of and returned to you in good condition. Please contact Val at 726-3216, ext. 2301 or Deanne at 726-3216, ext. 2305. Thank you.

School Informational Update: We wanted to update the community to let you all know that we did have 4 high school students that were struck by a vehicle as they were crossing HWY 93 this morning. All students have been transported to medical facilities in Missoula with non-life threatening injuries. We will update this information on the status of the students as we receive it. We would appreciate your thoughts and prayers for the students and their families as they work to recover from this incident. As a reminder to all that come through our beautiful community, please slow down and pay attention at the cross walks.
2020-21 Yearbooks are now on sale for $40 each. Anticipated delivery is June 1st. Please contact Val to purchase (406)726-3216 x2301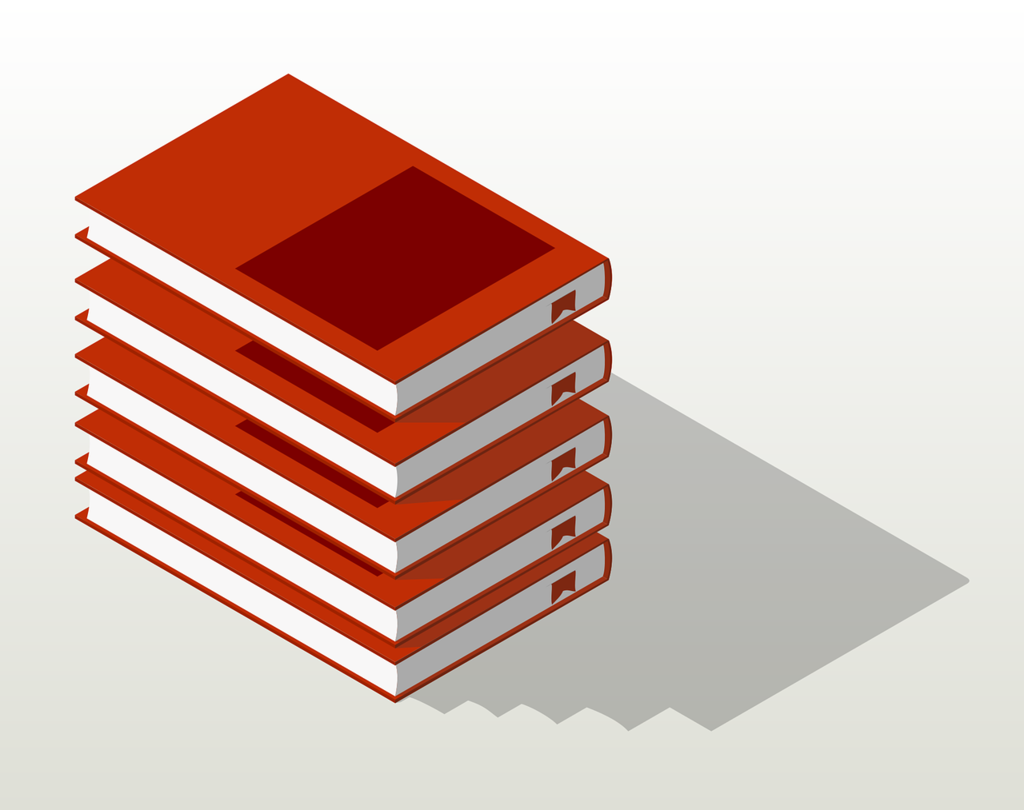 Arlee Schools Spring Class Photos! Tuesday, April 13th Studio Contact Information
hello@pipercrowe.com
406-207-4510 Arlee Schools 2021 Class Photos pre ordering is now live! Click the link to order now: pipercrowe.com Event Code: 7L39P Must order by: 04/18/2021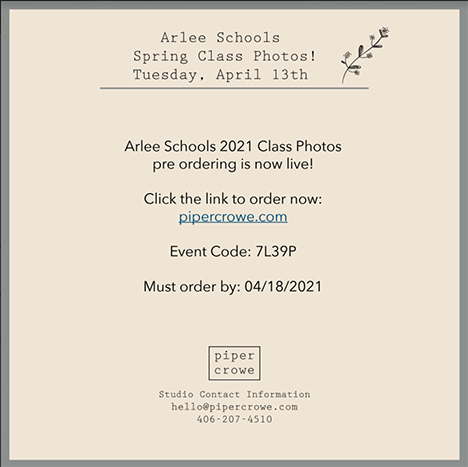 The Arlee Scarlets and Warriors will both be involved in play-in games tomorrow night to try and earn a spot in the divisional tournament. The Scarlets will play at Deer Lodge at 6:00 pm Tuesday, Feb. 23d. Deer Lodge will allow 6 visitors per athlete, manager and coach. The Warriors will play at 6:30pm in Anaconda Tuesday, Feb. 23rd. Anaconda will allow 6 visitors per athlete, manager and coach. Let's get out there and support our student athletes.

The game order was misunderstood by Anaconda so we need to switch the game order and it will be JV Boys at 4:00, Varsity Boys at 5:30 and Varsity Girls at 7:30.

We have a confirmed positive case of COVID 19 in the elementary. All staff and students that were close contacts have been contacted and quarantined. If you did not receive a phone call from the school then your student is not considered a close contact.

The girls basketball game with Anaconda has been cancelled and rescheduled for Friday, February 12th due to a school disruption in Anaconda.

The boys games versus Anaconda tomorrow, Jan. 28th have been cancelled and will be rescheduled due to Covid protocols by the Anaconda boys team. The girls Varsity game will be moved up to 6:00 p.m. in Anaconda.

We have confirmed positive cases of COVID 19 in the elementary.  The last time the students were at school was Wednesday, January 20.  Arlee schools is currently working diligently to notify all close contacts.  If you did not receive a phone call, text or email from the school then your student is not considered a close contact.

Arlee Scarlets will be playing at home tonight vs. Eureka at 6:00 pm. The Warriors will be playing at Eureka at 5:30 and 7:00. All games will be broadcast on the NFHS system.
The semester block will end next week on January 14. All Homeworks will need to be submitted by that time. Wednesday, January 13 and Thursday, January 14 will have modified schedules to accommodate classroom finals. On both Wednesday and Thursday, students are welcome to work with teachers anytime from 7:30 AM until 10 AM to complete and submit any missing work. Students first final will start at 10 AM and finish at 12. The next final will start at 1:00pm and end at 3:00pm. This gives them an hour lunch break in between finals. Students can choose to stay until 4:15 that evening to also complete any work. That will also be the schedule for Thursday. If a student has completed their final, they may be checked out by a parent or guardian via text, email, or phone call to Val at the front office PRIOR to leaving the school. Students must see Val before leaving or they will be marked un-excused. The schedule is posted on the school website. Buses will run at their normal times.

Arlee High School is excited to kick off the basketball season. Our policy for spectators is that each athlete, manager and coach is given 4 passes for spectators. The names must also be on a list given to administration. All spectators must wear masks and we encourage all to spread out in the bleachers unless in family groups. Visiting teams are allowed 2 visitors per athlete, manager and coaches. All games will be streamed on the NFHS Network. Thank you for your cooperation in helping our students to have a successful basketball season. The games for tomorrow will be boys JV at 2:30, boys Varsity at 4:00 and girls Varsity at 6:00. Go Scarlets, Go Warriors.